1-Click Upgrade Modul
Entwickelt von
PrestaShop
(353 Stimmen)
Mehr als 90 % der Benutzer empfehlen dieses Produkt weiter
Die Durchschnittsbewertung umfasst alle Bewertungen der letzten sechs Monate.
Erfahrungsniveau
Die Benutzer denken, dass dieses Produkt einen Kenntnisstand voraus setzt:
Für Benutzer mit Grundkenntnissen
65
Für fortgeschrittene Benutzer
23
Hergestellt von
PrestaShop
+5,000
Downloads!
PrestaShop
1.4.0.1 - 1.7.2.4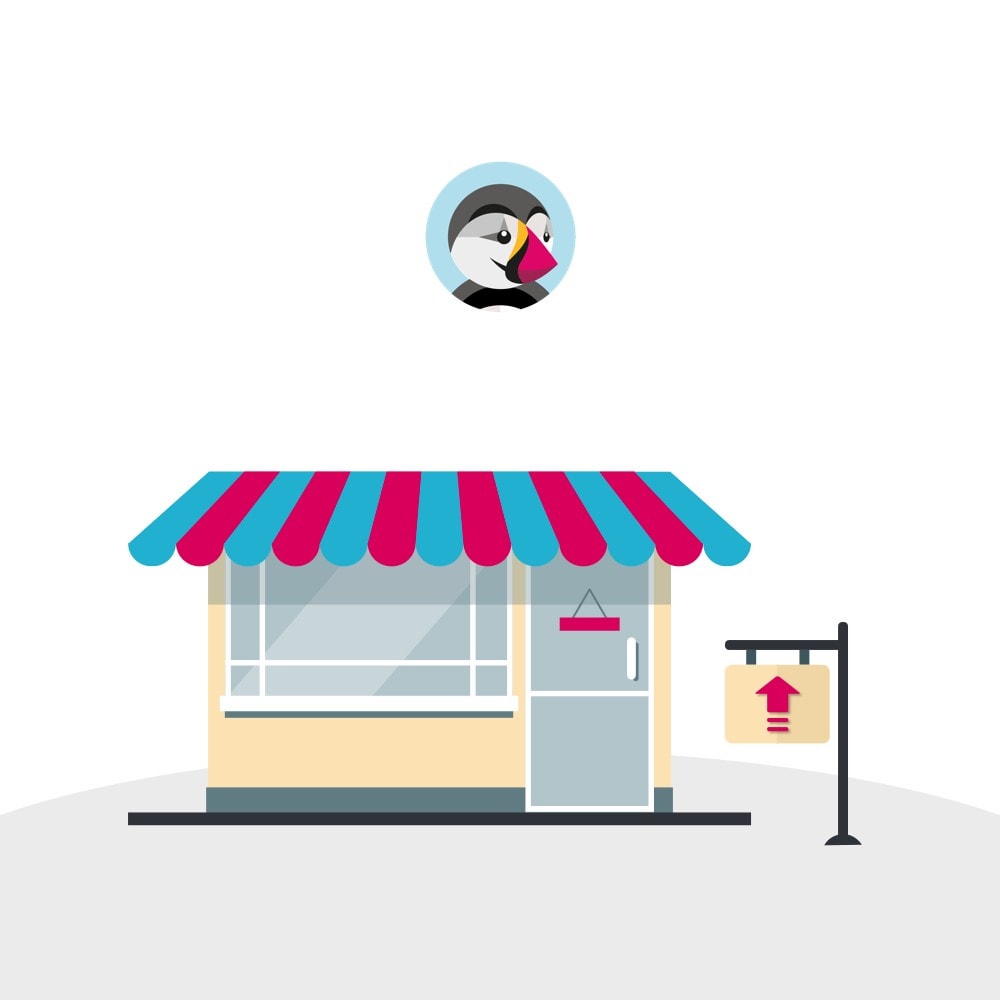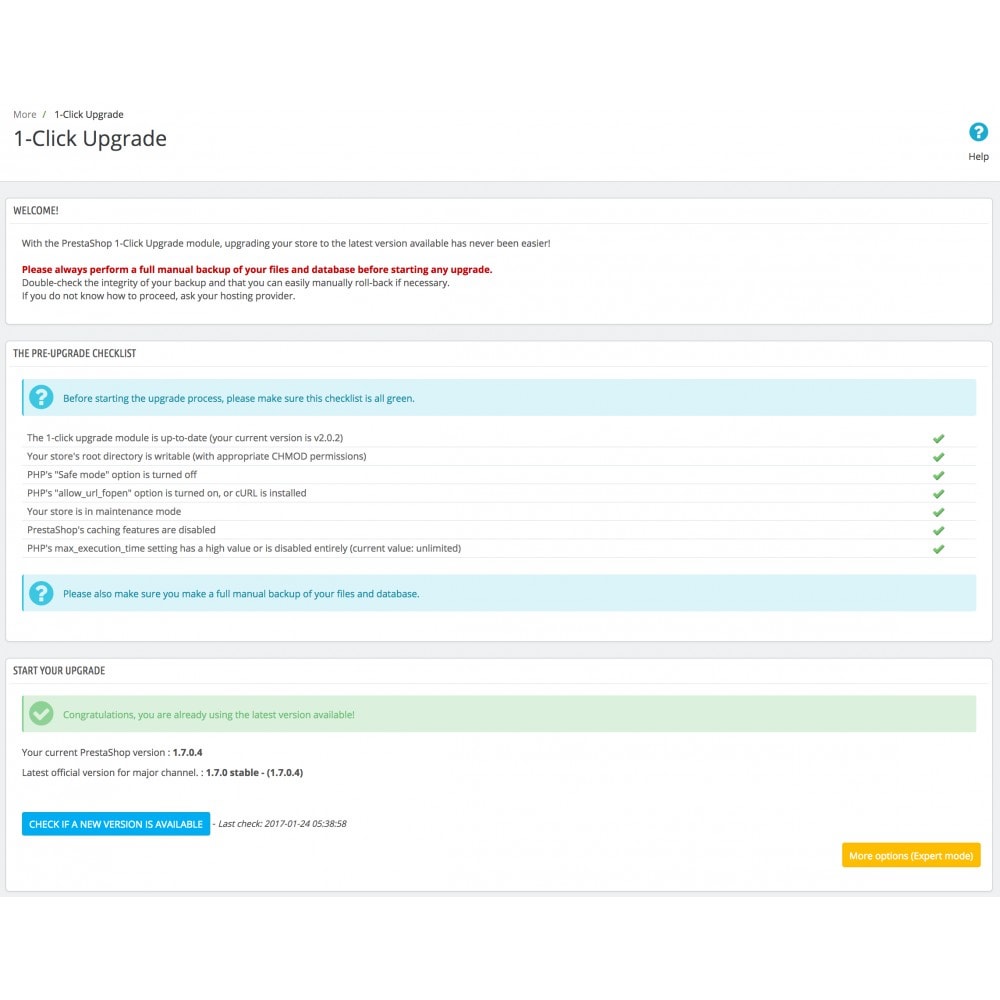 Kurzbeschreibung
Upgrade your shop to the latest version of PrestaShop in a few clicks, thanks to this automated method.

By running the most recent version of PrestaShop, you will benefit from the latest features and improvements available. For this reason (and for your shop security) it is always recommended to use an up-to-date version.

Vorteile und Modulbeschreibung
The easiest way to upgrade your PrestaShop store!
Funktionsbeschreibung
Allows you to choose the version to which you want to upgrade to (minor or major version)
Displays a pre-upgrade checklist to remind you of essential steps before upgrading
Check your files to keep track of the modifications you made to the source code
Quick options to back up your files if you have not done if before
Possibility to rollback to a previous version in case you need it
Upgrade to:
1.4 to minor versions of 1.4,
1.4 to 1.5,
1.4 to 1.6,
1.5 to minor versions of 1.5,
1.5 to 1.6,
1.6 to minor versions of 1.6,
and 1.7 to minor versions of 1.7.
Über den Entwickler, PrestaShop
Entdecken Sie alle von PrestaShop entwickelte Module und fügen Sie Ihrem Online-Shop Folgendes hinzu:
- Zahlungsmethoden, um neue Kunden zu gewinnen, 
- Funktionen zur Steigerung Ihres Traffics sowie Ihres Umsatzes, 
- Logistiklösungen zur Verbesserung von Transport und Versand Ihrer Bestellungen sowie der Kundenzufriedenheit,
- Tools, die Ihnen das Leben leichter machen und mit denen Sie Zeit sparen!
05.06.2009

PrestaShop-Verkäufer

France

Land Region
Eine Frage?
Sie brauchen Hilfe?
Der Entwickler antwortet Ihnen auf